Real-time vibration and GPS data allows you to see the exact areas in the infrastructure that needs to be checked and fixed.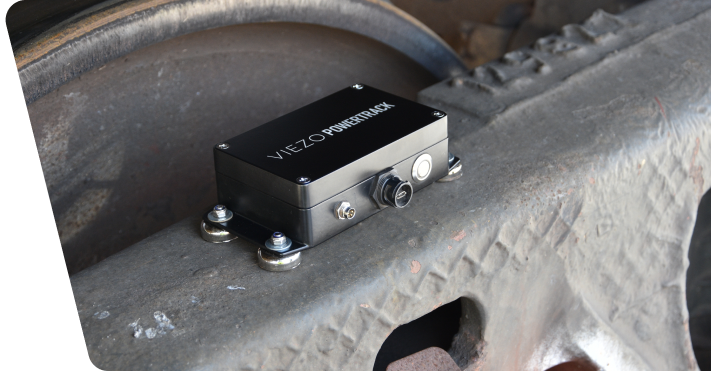 Main characteristics
Continuous vibration data logging when moving
Continuous GPS localisation when moving
Installed on the bogie of the wagon
Continuous measurement for up to 7 days
Wireless data transmission via WiFi
Easily configurable via added software
Fast and easy mounting and dismounting
Rugged, waterproof design, to withstand harsh environment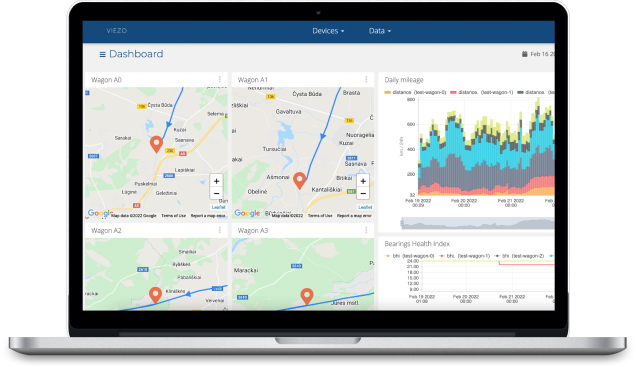 Software
Powertrack software will use Viezo's proprietary algorithms, to accurately and proactively detect and inform about any inconsistencies or anomalies in your railway infrastructure.
Get in touch
Enter your email and we will contact you as fast as we can.